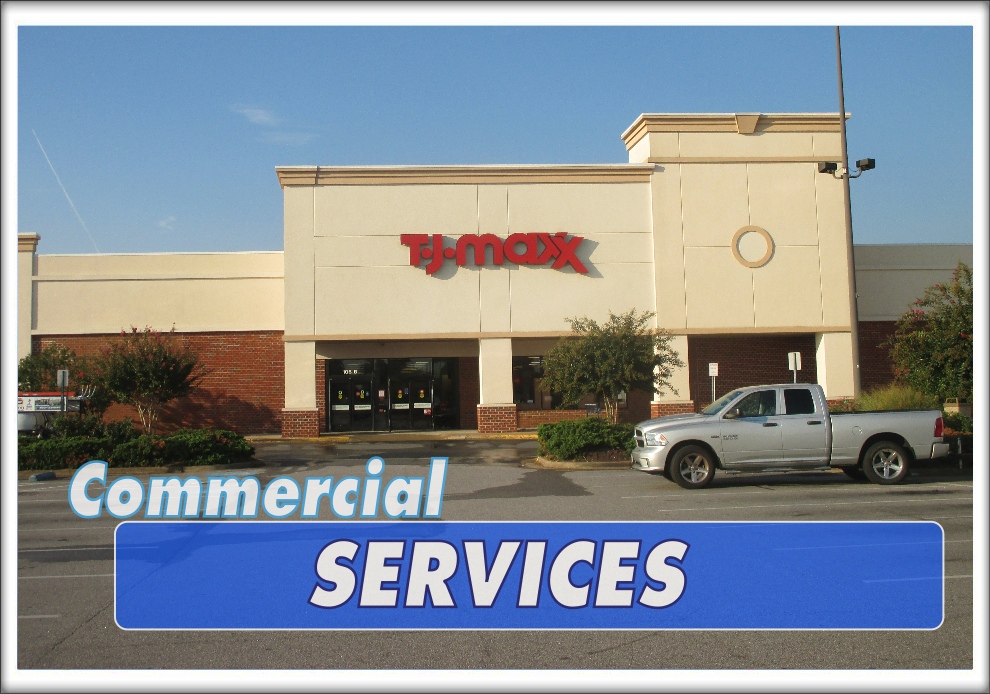 Commercial Pressure Washing Services
Intercoastal Exteriors provides commercial and business property pressure washing services. We offer cleaning options from a one-time service to a more permanent scheduled maintenance program that will service your location on a scheduled basis. You want options and have a budget, we can appreciate that, so we will always provide several options to choose from when providing estimates for service. We are professionally equipped, licensed, and insured to handle all types of commercial accounts. We are environmentally trained and certified company that follows all guidelines and rules set by the EPA and Clean Water Act while servicing your property.
Commercial Cleaning Options For
Restaurants and Drive Thru's
Store Fronts and Buildings
Retail Locations
Office Complexes
Medical Facilities
Gas and Service Stations
Banks
Churches and Organizations
Sport Complexes
Warehouse and Storage Facilities
Services Offered for Commercial Locations
Building Washing
Concrete and Hard Surface Cleaning
Roof Cleaning
Drive Thru
Loading Docks
Dumpster Pads
Gas Station Pads
Awning Cleaning
Bubble Gum Removal
Graffiti Removal
Rust Removal
Playground Cleaning and Sanitation
And Much More!
Why Do Businesses and Organizations choose Intercoastal Exteriors?
Exceptional customer service at an incredible value every time! We are industry trained and stay up to date with the best practices for cleaning all the surfaces that make up a commercial property. Professionally equipped to handle properties of any size up to five stories. Safety conscious and trained to protect your property, staff, and customers. Commercially insured for two million dollars. Environmentally aware for the property and its surroundings to protect you from costly fines associated with the cost of clean up. We also offer free demos to demonstrate our ability to clean even the worst stains. Want to know more? Call us today for your fast-friendly free estimate.